Golden Friendships is delighted to present our first-ever disability friendly music festival. The festival will take place at the Golden Friendships Community Hall on Saturday and Sunday, 21st and 22nd October.
Artists performing over the weekend include John Beattie and the BBC Band, Superman On Da Beat, Slowlight, The Noahs, Stride (Paragon Music), John Carson, Sam Baird, Paul Woods, Stephen Barbour, DJ Lewis Cargill, James McKay, Gary Robb, Adam Colby and Danny Mavor.
There will be a licensed bar and food available.
Doors will be open at 3pm each day with live music from 4pm – 10pm.
Wheelchair, sitting and standing tickets available.
Tickets are £10 for a day or £15 for the full weekend.
You can purchase tickets from either the Golden Friendships office or call us on 07957 568330.
Golden Friendships Community Hall is located at 18 Nairn Place, Dalmuir, Glasgow, G81 4 AU.
This is a fundraising event and all proceeds from the event help support the running of Golden Friendships charity, Community Hall and all of its community programs which it currently operates. We hope you all have a brilliant time!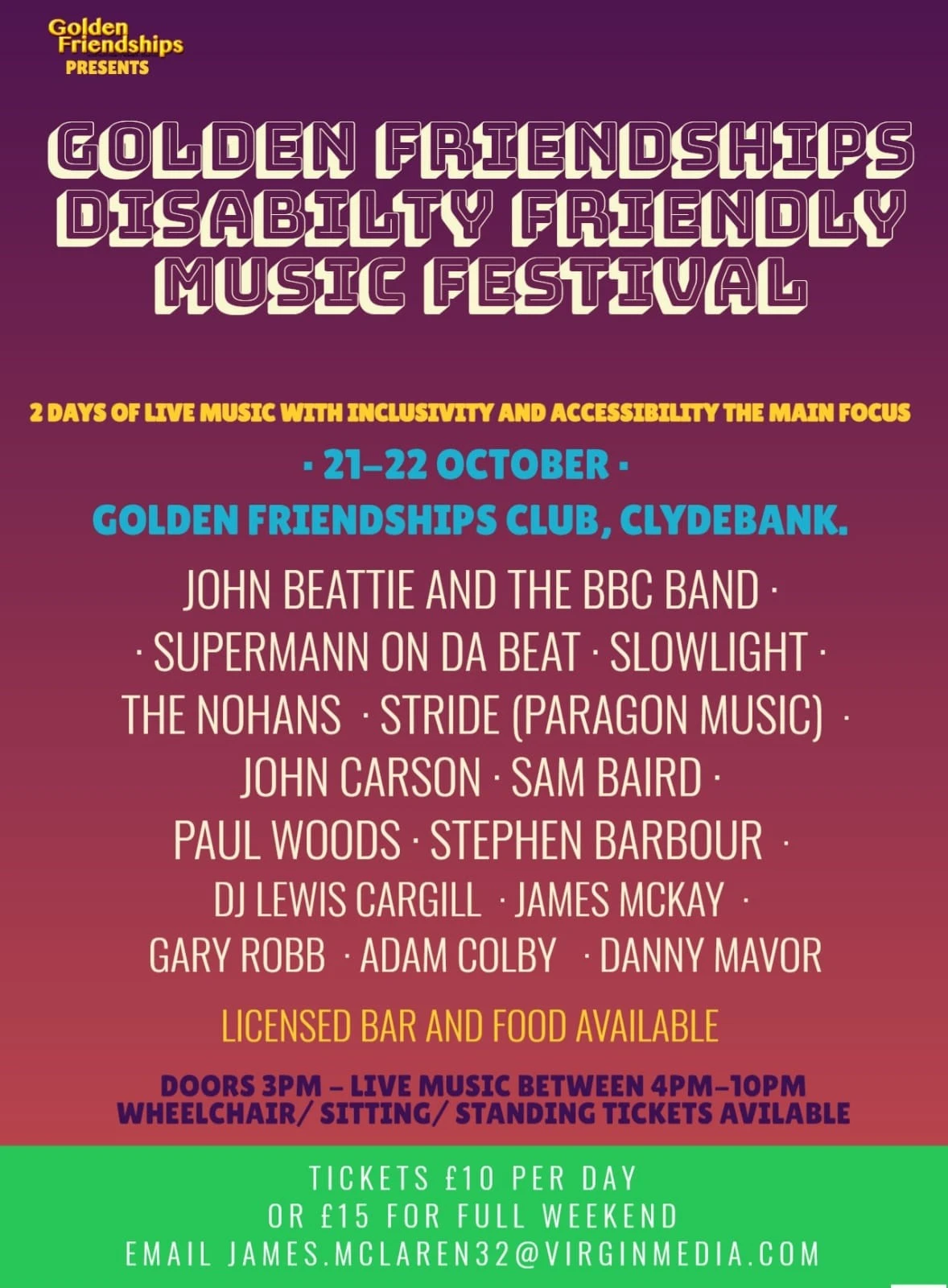 If you have any questions you can also get in touch using our contact form. Please use the link below to complete your enquiry.
Get in touch