Hundreds of people walk through the Golden Friendships Community Hall each week.
Everyone is welcome – no matter who they are. Golden Friendships caters for youngsters, those with additional support needs (ASN), those with disabilities, older people, and those who are experiencing loneliness.
"The club belongs to the community, we are here for them."
Golden Friendships have come on leaps and bounds since the charity was founded in 2017. The charity has celebrated some major milestones including securing and buying their own premises and hosting the first ever 'Red Ramp' event at the Dalmuir-based, Golden Friendships Community Hall, aimed specifically at supporting its wheelchair users.
Since the group was set up in January 2017 by founder Jim McLaren, it was run in what is now the former 543 Club, Dalmuir, and currently at the Golden Friendships Community Halls. At the end of January 2019, Jim was presented with the idea of buying the building – but it had an £80,000 price tag along with a five month deadline to get the cash. Jim said: "I take life as it comes, so I thought 'lets have a go'." By the end of June, a massive £84,000 was raised and an official opening day was held on July 1 to celebrate the club's new home. Jim said this was his most memorable moment of 2019 and made him very proud. He added: "To me, the club belongs to the community. "The whole community rallied round. People handed in £10 donations and we had three separate cheques for £10,000. Ex-Bankies living all over the world sent money and all of our members pitched in."
Two of the halls – the new theatre room and the main hall that is used for entertainment and karaoke have been named the "McArdle Suite", after Laura McArdle – the first ever person to walk through the doors when Jim set up the club  The other hall is the "Sweeney Suite" after Jim's mum who was there on the first day, and has been there since, to help run the club. More than 10 different sessions and activity clubs are run throughout the week which cater for all ages and all types of people.
Jim told the Clydebank Post: "I'm never out of here, I'm in seven days a week. It's hard to let go, it's like an obsession. But I've never been as happy in my life and it's well worth it. It's wonderful the friendships that get built."
He added: "This is their club and that's what I want it to be. The whole thing is about the community – we are here for them. I also want to do more for young adults with ASN. They get to a certain age and there's no clubs for them anymore, so I want to provide something for them."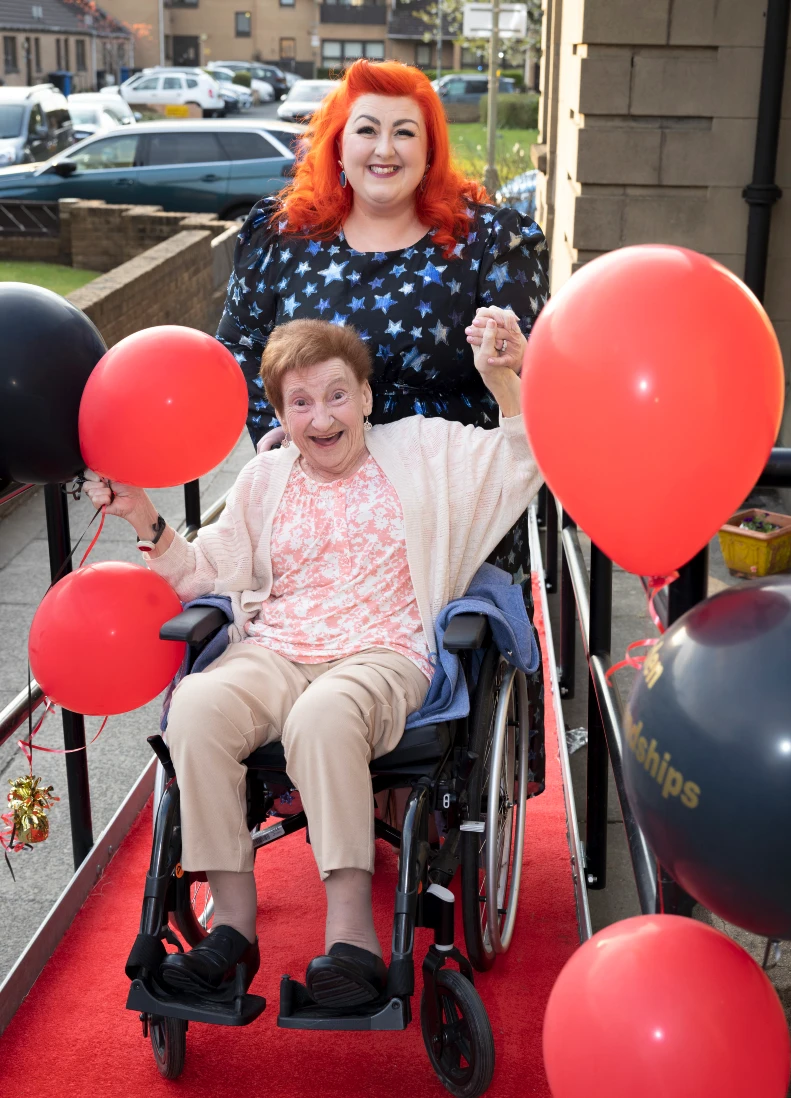 Be part of the community
If you would like to find out more about Golden Friendships, get in touch.
Contact us