Golden Friendships is delighted to present the Golden Friendships Gin & Spirits Festival which will take place at the Golden Friendships Community Hall on Saturday, 11th November.
The Golden Friendships Gin & Spirits Festival is sponsored by Spirit O'Clyde Drinks Company.
There are two sessions.
The first session is from 1pm – 5pm
The second session is from 6pm – 10pm.
Tickets are £15 for either session.
You can purchase tickets from either the Golden Friendships office or call us on 07957 568330.
Golden Friendships Community Hall is located at 18 Nairn Place, Dalmuir, Glasgow, G81 4 AU.
This is a fundraising event and all proceeds from the event help support the running of Golden Friendships charity, Community Hall and all of its community programs which it currently operates. We hope you all have a brilliant time!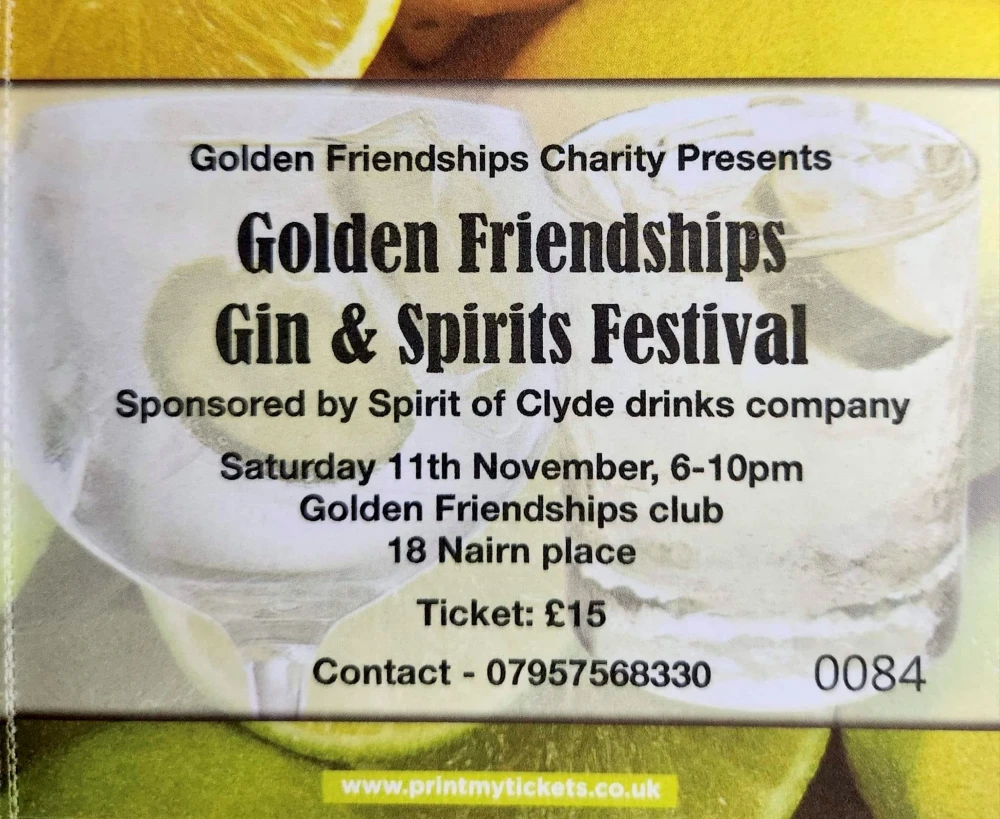 If you have any questions you can also get in touch using our contact form. Please use the link below to complete your enquiry.
Get in touch